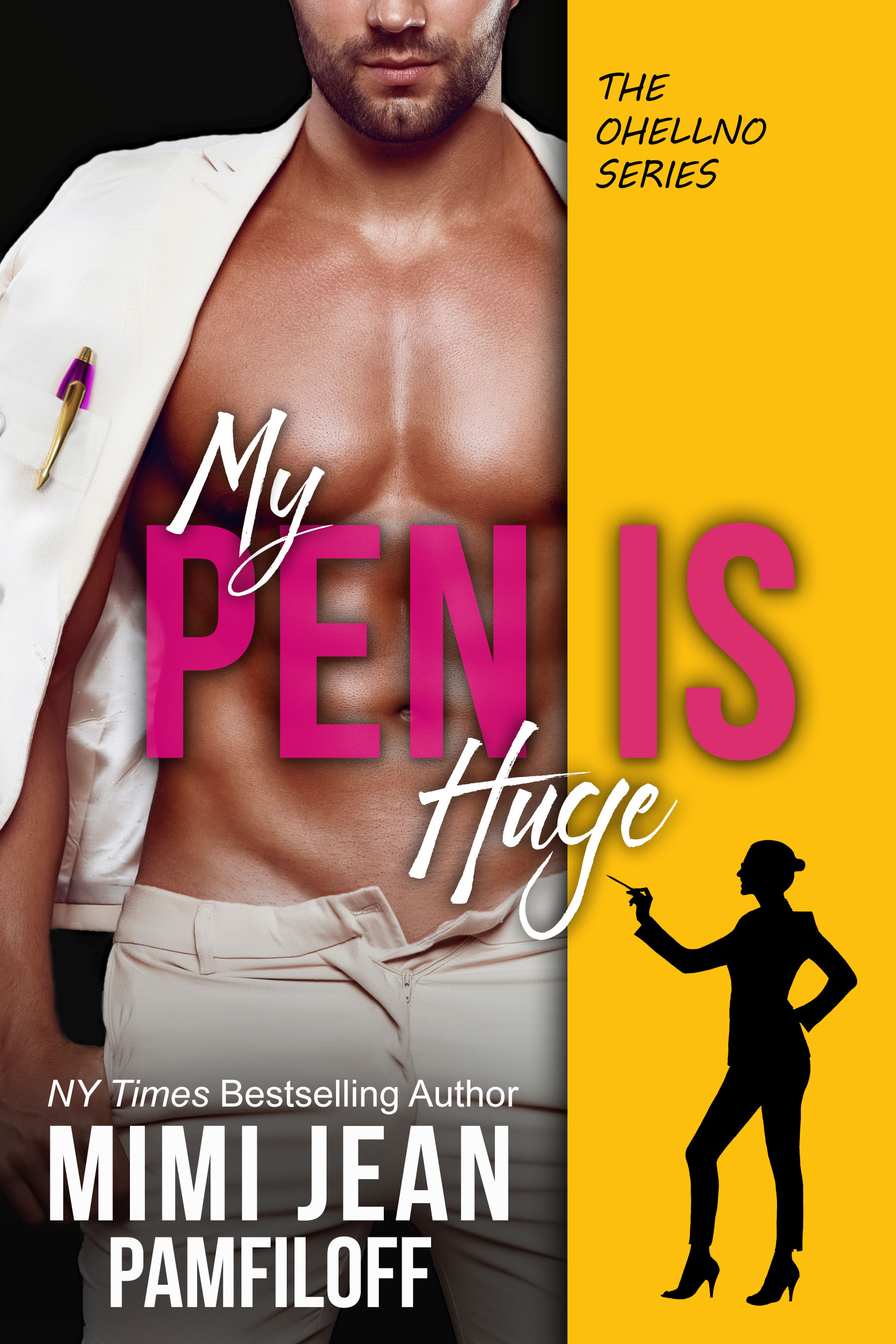 My Pen is Huge
From New York Times bestseller Mimi Jean Pamfiloff comes MY PEN IS HUGE, a Standalone Romantic Comedy.
Dear Mr. Merrick,
I quit.
And since you're obsessed with your stupid pen collection, I thought it appropriate to take the big one you love so much and write my resignation letter. Kiss your pen goodbye, big man!
Because when I agreed to work for you—a hotshot journalist I've admired for years—no one told me that you had a secret life and that you'd bug my apartment, have someone killed, and make the moves on me just to test whether I'm serious about this job.
I mean, come on! What kind of boss does that? Yes, you're ten degrees hotter than the sun, and you melt panties everywhere you go, but this "little intern" is done with your games.
From this day forward, consider me your mortal enemy, your biggest threat. Maybe your pen is huge, but my determination is bigger. See you on the battlefield, Mr. Big Pen.
Your ex-admirer,
Gisselle Walters