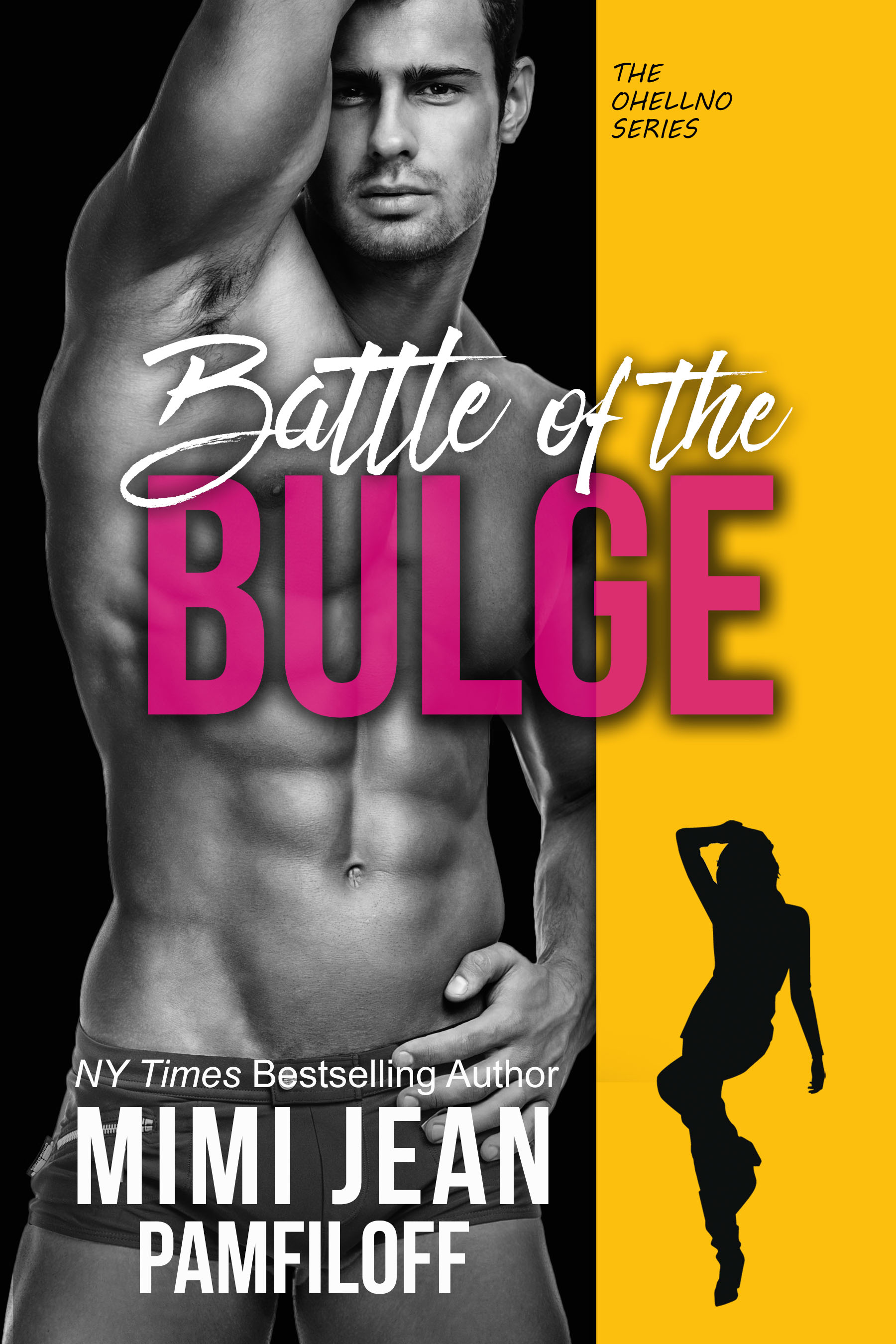 Battle of the Bulge
From New York Times Bestseller Mimi Jean Pamfiloff comes BATTLE OF THE BULGE, Book Four of the OHellNO Series. (A Standalone.)
"Chicks can't be bodyguards. Especially hot chicks."
MY NAME IS MITCH HOFER. I'm a world-famous swimmer from Australia, best known for three things: my gold medals, my looks, and filling out a swimsuit with my…eh-hem—bulky equipment. Let's just say there's a reason my nickname is "the Bulge."
But beyond the fame, sponsors, and glory, there's more to me than people know, including one hell of a mess I've gotten mixed up in. Life-or-death stuff, so bring in the professionals. Just don't give me a chick bodyguard. Especially a young hot one who distracts me at every turn and hates my guts…
MY NAME IS ABI CARTER, and I hate Mitch Hofer. Yeah, he might be the sexiest champion swimmer in the world, but I'd give this guy a gold medal for being a first-class jerk.
Unfortunately, my boss has given me a choice—guard Mitch or get another job. And I really need the money. I can be professional, but if Mitch says "chicks can't be bodyguards" one more time, I just might strangle him myself.
Still, something about the way Mitch keeps looking at me makes me think there's more to his story. It's almost as if he's trying to drive me away. But why?