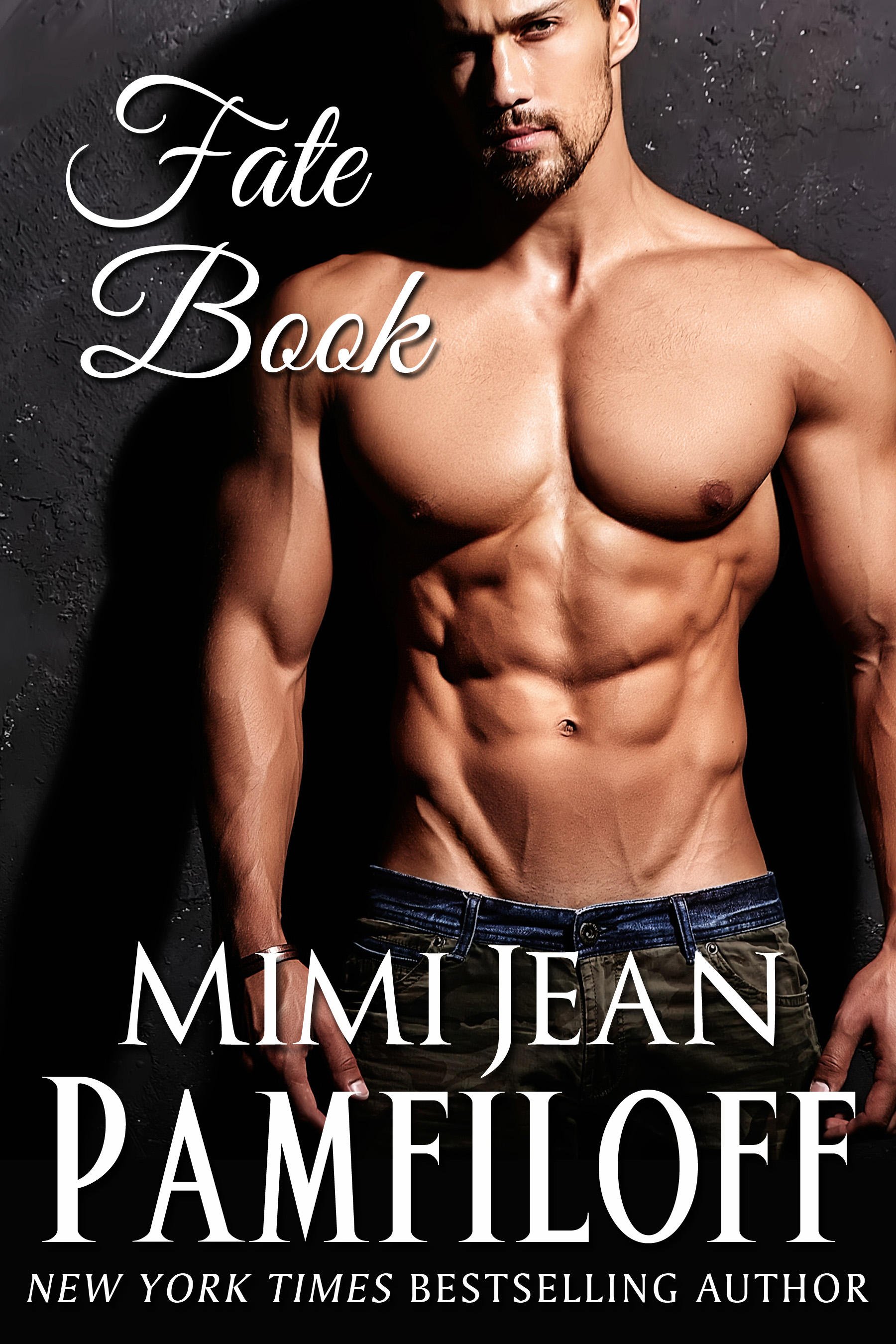 Fate Book
From New York Timesand USA Today Bestseller Mimi Jean Pamfiloff...
DAKOTA DANE IS ABOUT TO TELL A LIE SHE'LL WISH SHE HADN'T. Because her lie is dangerous, sexy, and just showed up on campus, angry as hell and looking for her...
Ugly duckling Dakota Dane has a new boyfriend. He's male-model gorgeous, built to perfection, wealthy, and smart. He is also a lie. As in, 100% fabricated. Does it matter that Dakota has a perfectly good reason for making him up? Not really. Not when Dakota's made-up boyfriend shows up in the flesh.
So is she crazy? All signs point to maybe. But the walking, talking enigma with the deadly vibe isn't about to give her any answers or let her out of his sight. And with college just around the corner, Dakota fears her dreams of a bright future have just collided with a dark rabbit hole...
~~~
Fate.
Such a simple word, isn't it? But there's nothing simple about it. Not for me, anyway. Not when it comes to this man. I have no idea who the hell he is, where he came from, or what he wants, but his dangerous vibe tells me I should run away and never look back.
But I can't.
Because as much as he scares the hell out of me, his sinfully dark gaze and what it does to me is ten times more powerful.
And I know I want something I shouldn't. I should want my sanity. I should want college and parties and this dream I've waited for my whole life. I should want to keep that promise I made myself back in high school to make something of my life.
But now I'm looking at him, his powerful body, his predatory gaze, his sinfully shaped lips, and I know I'll never be able to walk away. So I simply keep lying to myself about there being a reason for all this. I simply tell myself it must be fate.