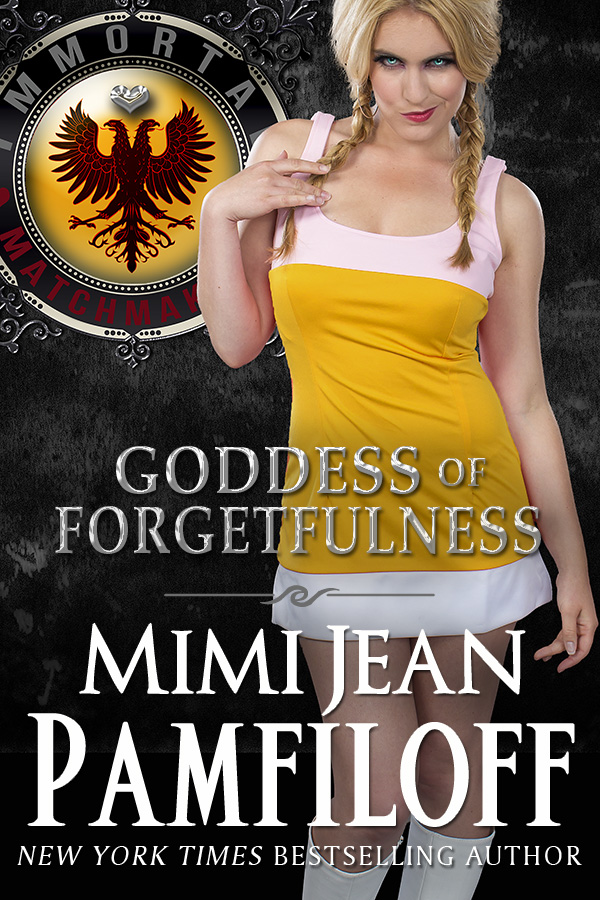 Goddess of Forgetfullness
From New York Times Bestseller, Mimi Jean Pamfiloff, comes Book #4 of the Immortal Matchmakers, Inc. Series.
(Standalone)
"FORGET ME! PLEASE!"
The Goddess of Forgetfulness has spent seventy thousand years wishing for a man to remember her for more than five seconds. But when her wish is finally granted, she's appalled. Távas is cocky, handsome, and seven feet of rude muscled man. He can't possibly be her mate! But all signs are pointing to yes. Okay, at least a strong maybe.
Is this some sort of cosmic dating error? She darn well hopes so.
Determined to discover the truth, she agrees to one date. Just one! But the night is about to reveal that his real identity is crazier and more alluring than she ever imagined.